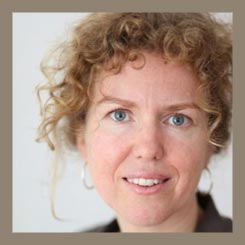 My name is Ria Voesten. I was born on Curacao in 1970. Together with Maarten van der Velde, my partner for life since 1987, we have three children.
My background is actually the banking business, but in my midlife crisis I started studying Psychology (which Iím still doing), discovered Emotionally Focussed Therapy, studied that as well and am now an advanced EFT-therapist. A study once revealed, that the therapy given, is as good as the faith of the therapist in the therapy. For me, EFT is the therapy that fits me like a glove. It is not about being a perfect couple, neither is it about creating perfect behaviour. EFT is about creating safe bonding, about feeling attached to your partner, so that when things go wrong it still can become right again.
Emotionally Focussed Therapy has been the subject of research for decades now and this research is still ongoing. The therapy has led to a positive result with 75% of the couples. Even after five years.
I love working with couples. Creating a safe environment so partners can discover what they really feel, and find words to express this. To see the freedom they experience as they are not responsible anymore for the process. Thatís my job.
Relationships are worth the effort as second marriages donít become any easier. Most partners are surprised when they discover that the intentions of their partner were not done to harm each other. They were just struggling too. And it is comforting to know, that you donít have to go through these struggles alone anymore.† †